CTC has been providing Managed Cloud Hosting using industry-leading Cloud Service Providers (AWS, IBM Cloud, Microsoft Azure, CenturyLink) since 2008. CTC has delivered Managed Cloud Computing solutions for our clients that include thousands of Virtual Machines (VM) with millions of global users based on leading Cloud technologies. CTC combines this expertise with strict adherence to contract security requirements to deliver secure FedRAMP-based solutions that are compliant with NIST, FISMA, DFARS, ITAR, and HIPPA. CTC offers deep domain expertise, experienced staff, cybersecurity controls, a proven technical and management approach, and excellent past performance and client references.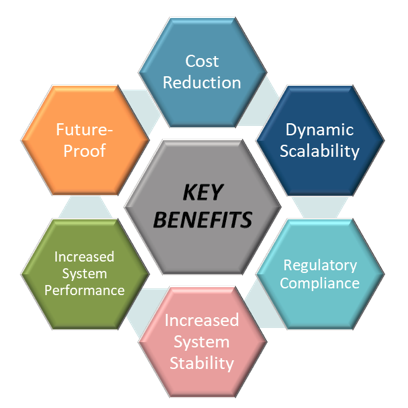 Key features include:
Design Technical Architecture to meet contract and Service Level Agreements (SLA) requirements
Data Center Migration & Transition and On-Premise Migration to the Cloud
Initial Provision and Configuration of Servers and other equipment
Managed Hosting – Monthly Operation and Maintenance (O&M) to ensure Uptime, Monitoring, Software Patching and Version Upgrades, Security Compliance, Backup and Recovery, manage to Service Level Agreement (SLA), Reporting
Meet all relevant FISMA, ITAR, DFARS, and NIST IT Security requirements and other Regulatory requirements including HIPPA and PII
Comprehensive Reporting including evidence to demonstrate Security and SLA Compliance
Secure Cloud Computing & Virtualization and Cloud Storage
Infrastructure as a Service (IaaS)
Platform as a Service (PaaS)
Software as a Service (SaaS)
Disaster Recovery as a Service (DRaaS)
CyberSecurity as a Service (CSaaS)
Support Security Assessment and Accreditation (SA&A) audits
System, Network & Application Administration
Database Administration including Oracle, DB2, SQL Server, AWS RDS, MySQL and PostgreSQL
Penetration Testing
24×7 Help Desk including a ticketing system and toll-free telephone support
Cybersecurity
CTC's Managed Hosting is structured on a foundation including the deep understanding of the relevant security requirements and controls and experience delivering and managing systems that are in strict compliance. In addition, CTC produces evidence of compliance which is used by CTC's Compliance Officer to demonstrate 100% compliance with contract and SLA requirements.
Systems Engineering
CTC provides IT solutions engineering, including hosting, hardware and software procurement and integration, and custom application development. CTC's IT management consultants continue post-development support for our clients to operate and maintain the environment and applications in order to ensure the client's business continues to thrive.
Vendor Management
CTC manages Data Center vendors and other vendors of IT product and services for our clients. These services encompass the entire range of IT products and services including hardware acquisition, software licensing, services provisioning, and support contracts.